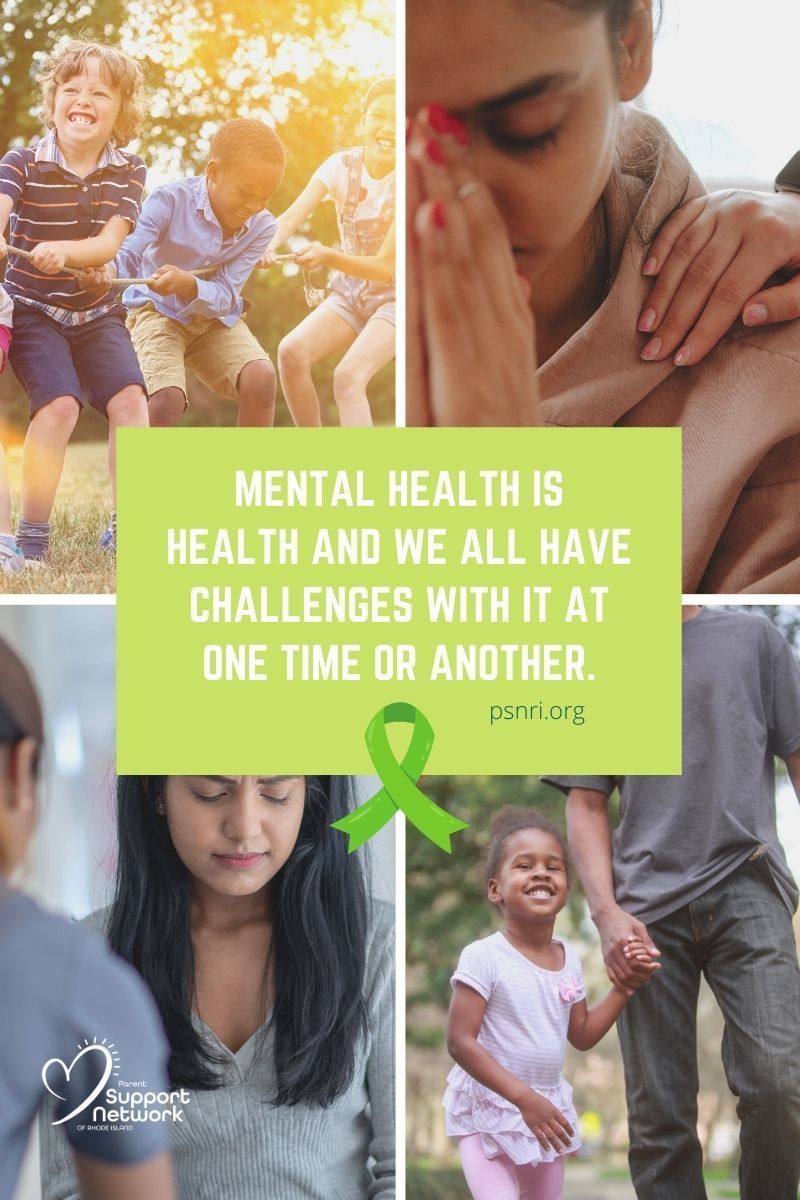 As a family-run grassroots organization whose mission started in 1986 as a group of parents raising children with mental health challenges, and in 2015 expanding to represent adults who have experienced mental health and/or substance use challenges and in recovery, spreading Mental Health Awareness has been a year-round way of life. We believe mental health is health and we all have challenges with it at one time or another.
For those of us who live or have lived with mental illness and/or substance use challenges, our journeys to wellness and recovery involves attention to our mental health. Our illness, diagnosis or challenges do not define us. We are humans being human, many of us doing our best to relieve intense overwhelm and/or emotional pain and cope with life's challenges. When we find it difficult to see the good in life or ourselves it's time to reach out for help. When it gets hard to move forward or find hope it's time to seek help. You are not alone and while some may try to survive outside of community, most will thrive in community. We are grateful to all of you who make up our local community of mental health supporters, stigma fighters and recovery advocates.
We have created a Mental Health Month toolkit sharing encouragement and resources along with details about a special Mental Health Field Day event we have planned for Saturday, May 22nd, 1-4pm in support of health & wellness as a community!