We offer peer support groups and individualized assistance to youth to support them with a successful transition into adulthood and meeting their treatment and recovery needs for mental health and/or substance use challenges.
It's an exciting time to get involved with our youth program! We are establishing a Youth MOVE RI chapter. 
If interested in youth services please fill out this form: psnri.org/youth-group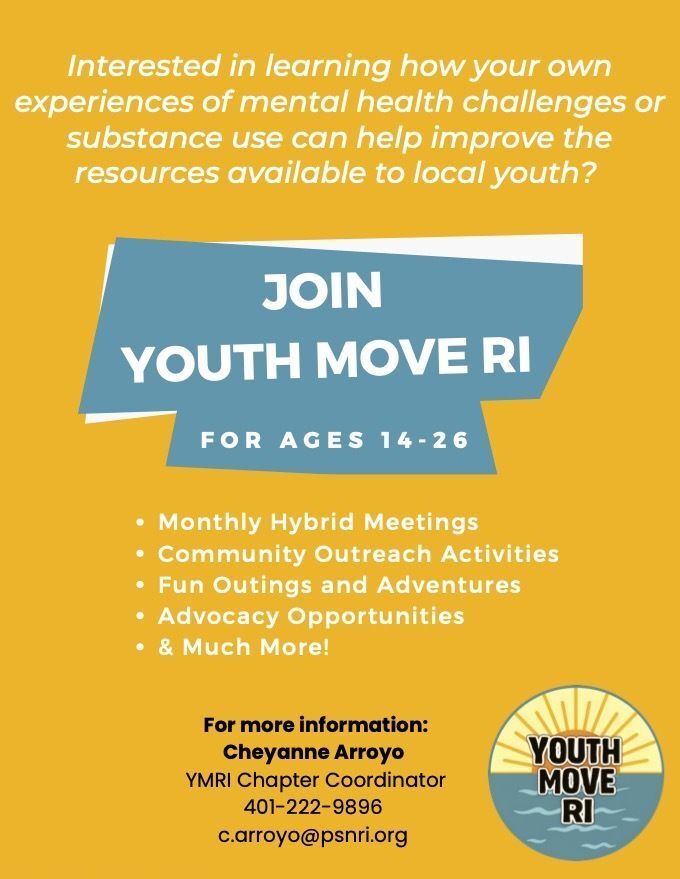 Youth Happenings
September 25–October 1, 2022
No events were found.