We offer peer support groups and individualized assistance to youth to support them with a successful transition into adulthood and meeting their treatment and recovery needs for mental health and/or substance use challenges.
It's an exciting time to get involved with our youth program! We are establishing a Youth MOVE RI chapter. 
If interested in youth services please fill out this form: psnri.org/youth-group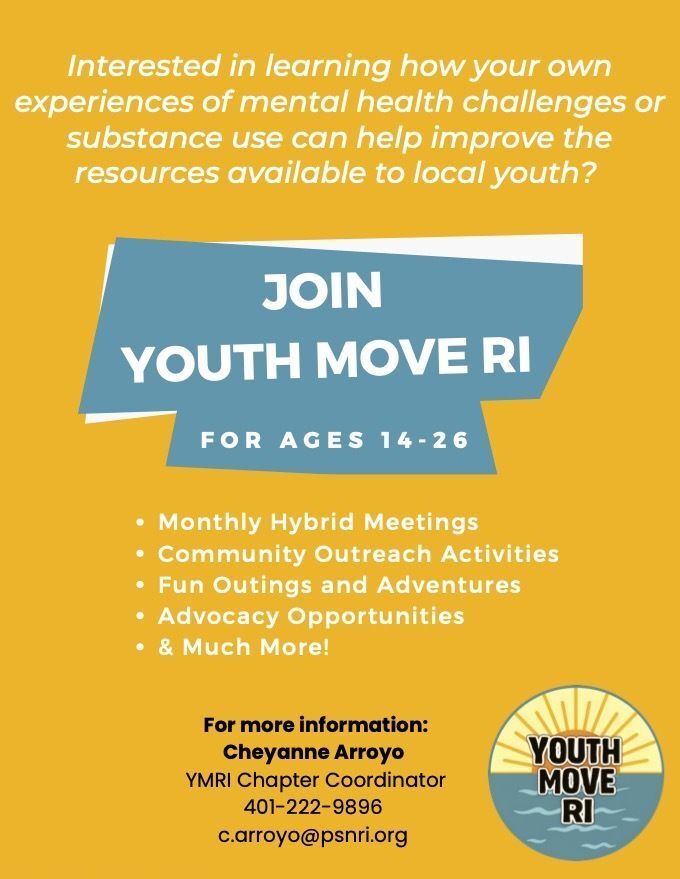 Youth Happenings
Middletown Hybrid LGBTQ+ peer group
Ages 16+ and open to individuals questioning. Join all our centers online or in person at Middletown center, 294 Valley Rd #6.
https://us02web.zoom.us/my/hoperecovery
passcode: 1234
by phone: 301-715-8592
meeting ID: 294 153 7242
personal link name: hoperecovery
PSNRI Family Advisory Board
Children's Behavioral Health Legislative Writing & Testimony Preparation. Pizza and other snacks plus fun activities for kids.
Join us for monthly advocacy meetings every second Thursday.
Northwest Youth Art Club (high school age)