Upcoming Workshops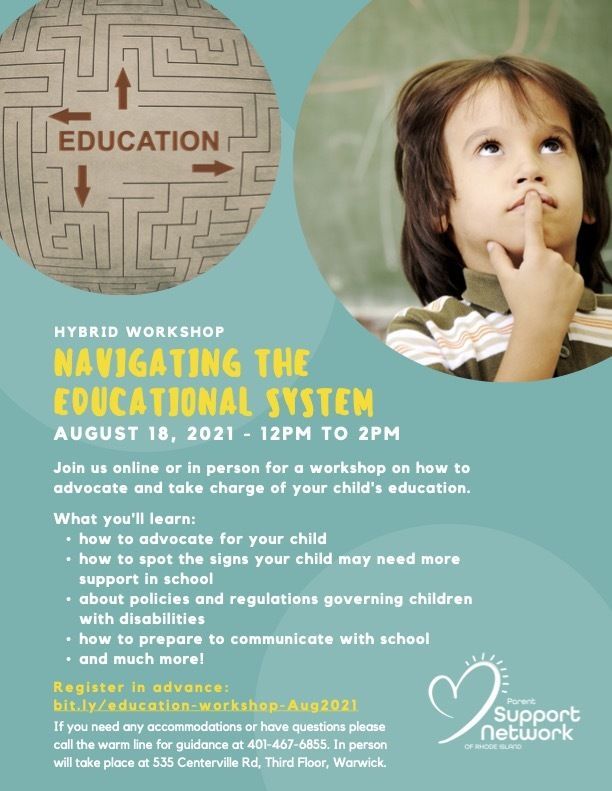 Join us online or in person for Navigating the Educational System: A Workshop on How to Advocate and Take Charge of Your Child's Education
You will Learn:
*how to advocate for your child
*how to spot the signs your child may need more
support in school
*about policies and regulations governing children
with disabilities
*how to prepare to communicate with school
*and much more!
If you need any accommodations or have questions please call the warm line for guidance at 401-467-6855. In person will take place at 535 Centerville Rd, Third Floor, Warwick.