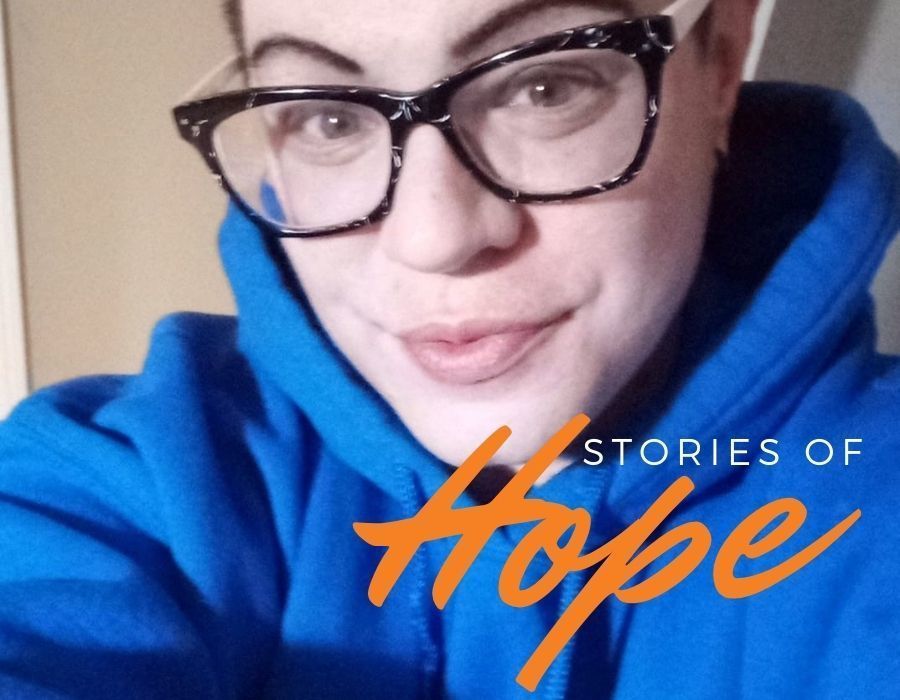 My recovery journey began roughly 15 years ago, unknowingly. After the first 20 years of my life - I say 20 years, because after giving birth to my son in 2006 and then losing my mother (one month after he was born) and then having my family (minus by dad before he passed away) completely turn their backs on me was really my wakeup call (but I initially ignored it) from battling many of my own traumas such as being a foster child and having DCYF involvement before being adopted, numerous mental health diagnoses and being hospitalized including spending a BIG portion of my childhood, teen, and young adult years in residential treatment centers due to mental illness. I am a suicide attempt survivor and now spend my days advocating for those who may be in that dark place I was once in and to be the lighthouse for others to end the stigma behind mental health! 
I started getting out of my own way and took my dreams and passion of living and creating a fulfilling life, where I was not living in survival mode and allowing the EGO or as I call it the "BS Talker" get the best of me anymore!! I did not feel like allowing my conscious mind and fears to run my life anymore. Since then, my soul's passion has led me on a journey where practicing meditation, grounding and sharing my story on a spiritual level has become my passion!! 
I was invited to a friend's 2-year coin ceremony for sobriety and was asked to share my story. At the time I did not know what a Peer Recovery Specialist was and was told by many to look into becoming one.  So, I did my research and knew I wanted to work with families and children who were going through the same or similar to what I did in my youth and early adult years. I stumbled across Parent Support Network and knew I found my home. I happened to have gotten laid off from my job of five years during the Pandemic and signed up for the virtual CPRS training starting April 2020. I finished the class and knew I wanted to work for them, so I applied and was unexpectedly called in to interview. Here I am now almost a year later making a difference and feeling as fulfilled as ever!! 

Sounds easy right? Absolutely Wrong!! Recovery is terrifying and messy, and you are going to mess up, and maybe throw up, LOL, but It's worth every setback and every tear, I promise you that!! Since starting my recovery journey, bringing in a meditation lifestyle, truly cleansing myself of negativity and unhealthy ways and putting the "self" first for once, I was able to be more alive and driven! My soul mission is to be of service to others on their own journey by practicing and teaching the skills that bring us closer to our higher self, a life of pure love, true self appreciation and fulfillment.
I am excited to be a part of the PSN family and guiding/supporting others on their journey.
 
---
Renee currently works at Parent Support Network of RI, is a mom of two (one boy aged 15 and one girl aged 9) who are truly her world. After many years of not fulfilling her soul's purpose she is working and living her calling as a Parent Partner and Certified Peer Recovery Support Specialist with a special interest in Recovery and Child and Family Mental Health.
Stories of Hope are real recovery stories from our PSN family - staff and supporters. We believe in the value of lived experience inspiring us wherever we are on our recovery journeys. We hope to fight stigma and spread the power of peer support by recovering out loud.